More Great News!
Starting this week on October 8th
The Human Arts Gallery in the Arcade of Downtown Ojai has taken on a VERY large portion of my mask inventory, to be displayed (in the windows, no less!) at least through Halloween and the Dios de los Muertos.
Human Arts is one of the better purveyors of fine and whimsical American crafts and fine arts in Ojai. I am quite honored to now be part of their "stable" of artists.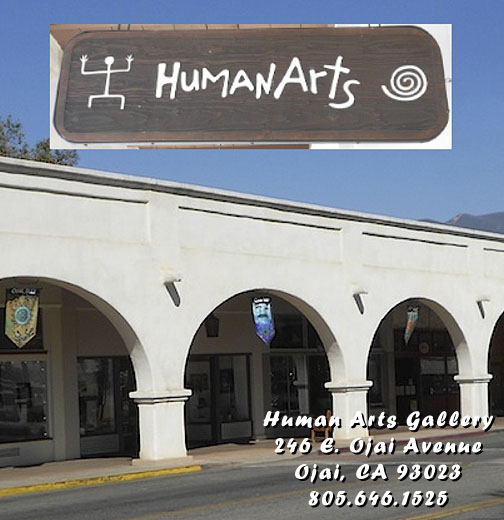 Please check them out at:
Human Arts Gallery
246 E. Ojai Avenue
Ojai, CA 93023
805.646.1525
www.humanartsgallery.com
Note: While my masks are at the gallery, I will disable the shopping cart link to those particular items here on my website. As they are all one-of-a-kind pieces, I do not want to double-sell them. Please do contact me if you would like to commission me to create a particular mask for you.